Premier Custom Landscape Designs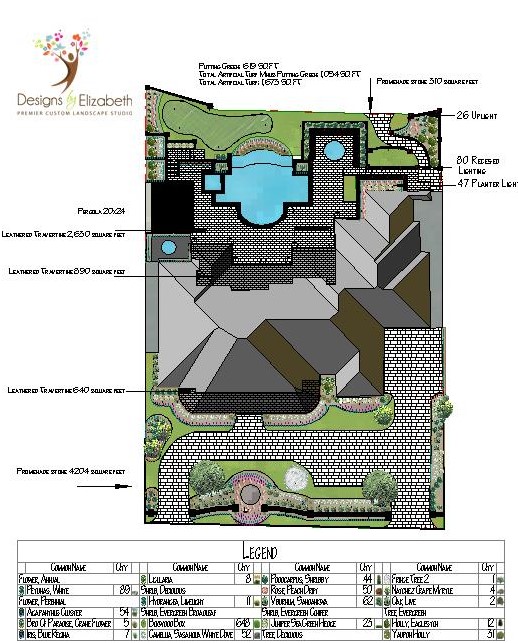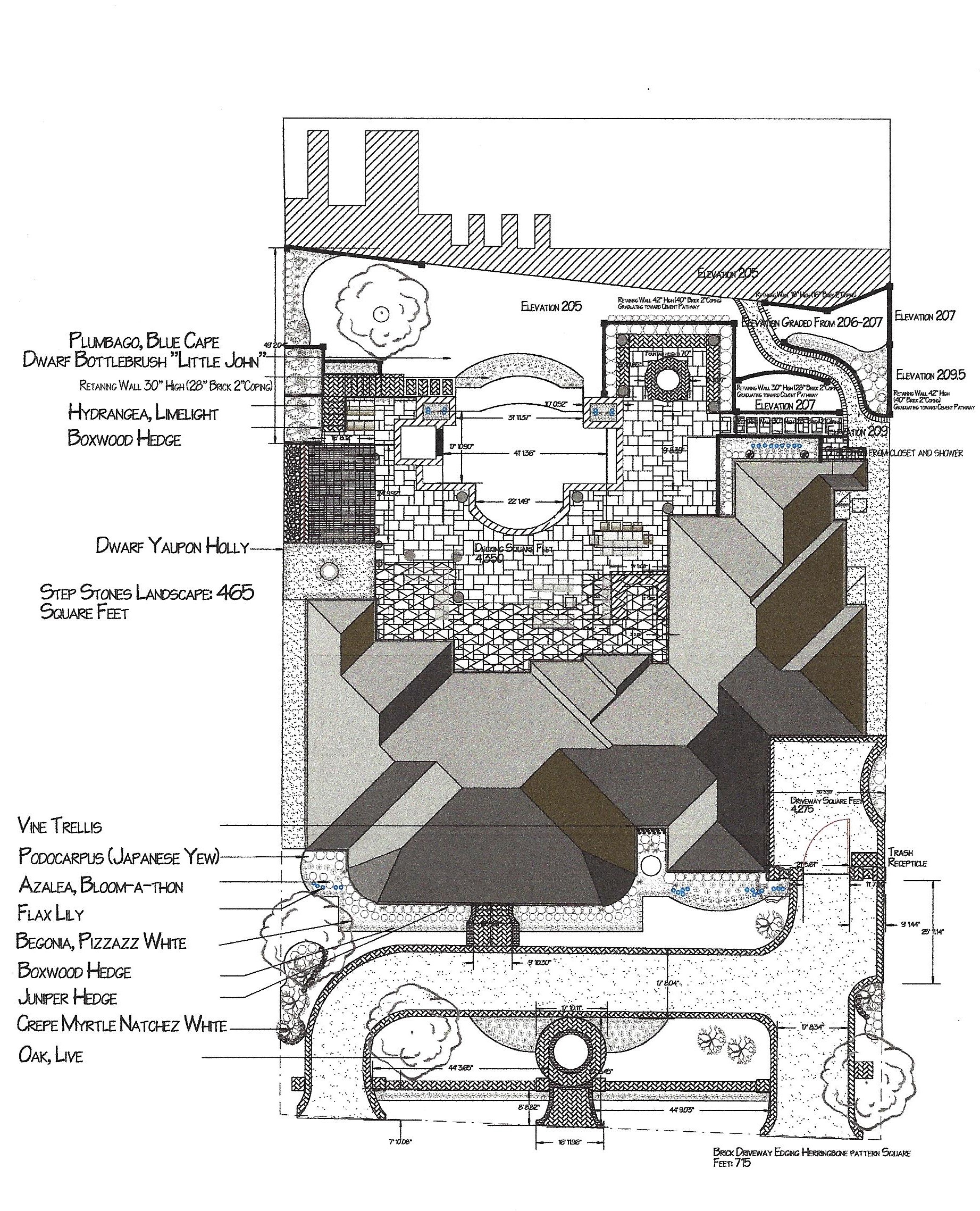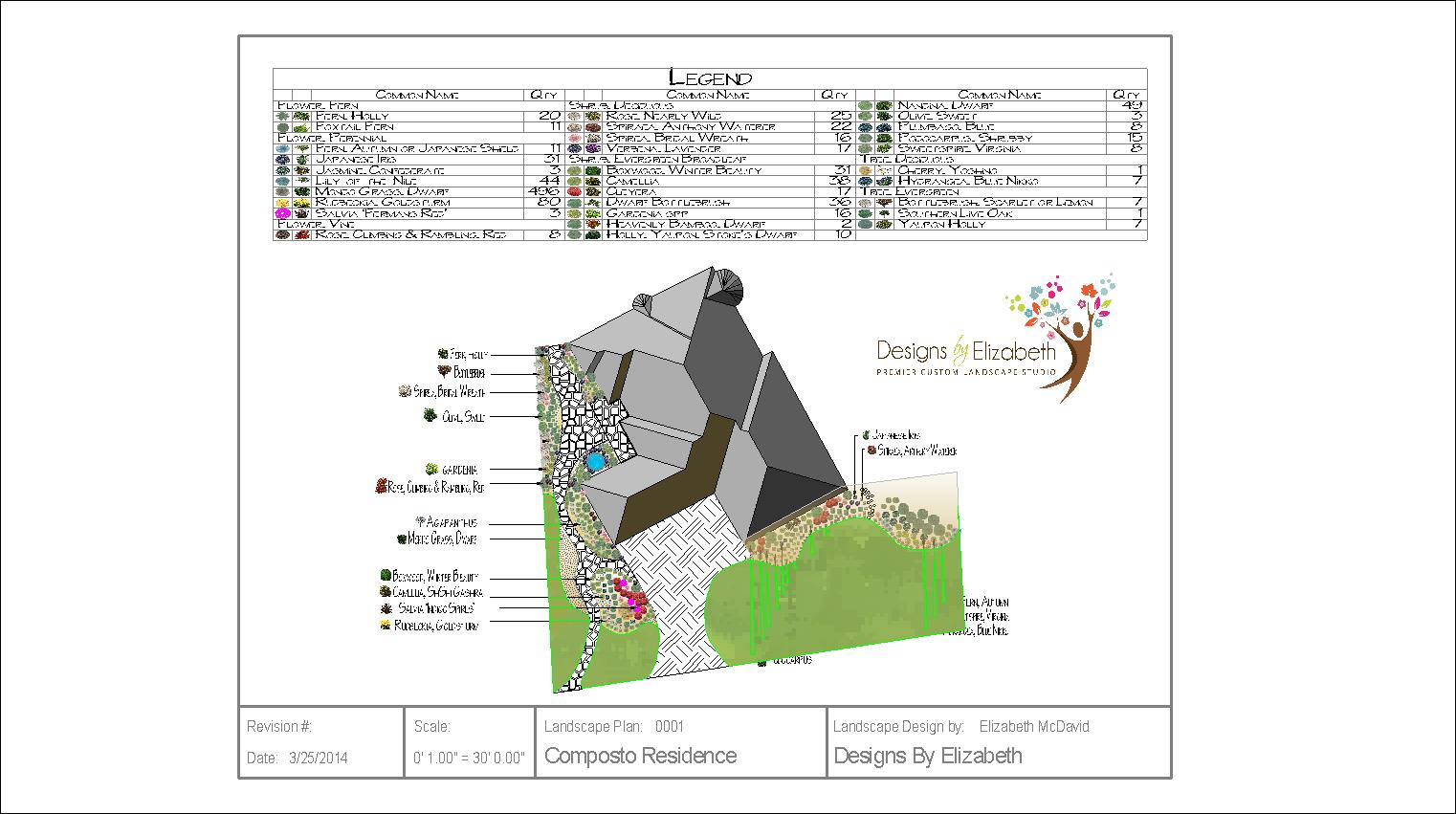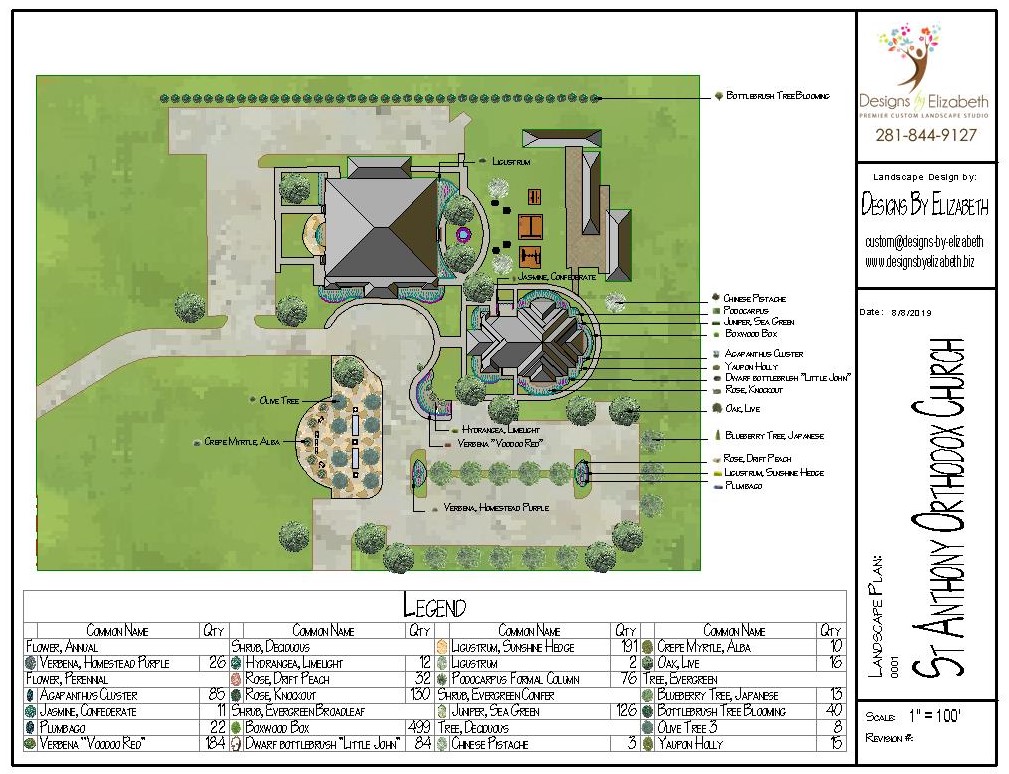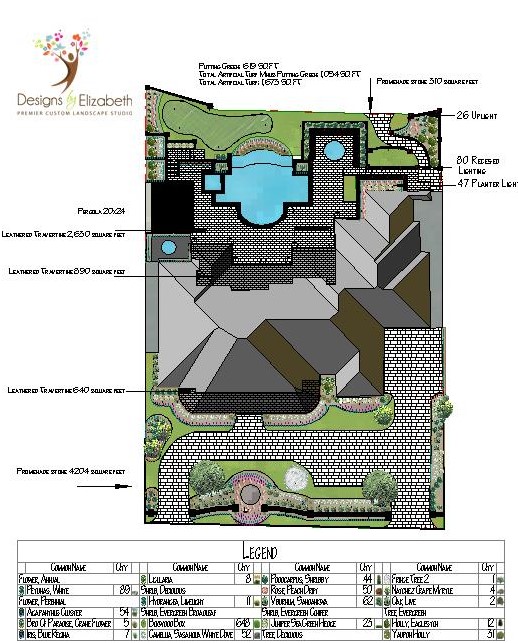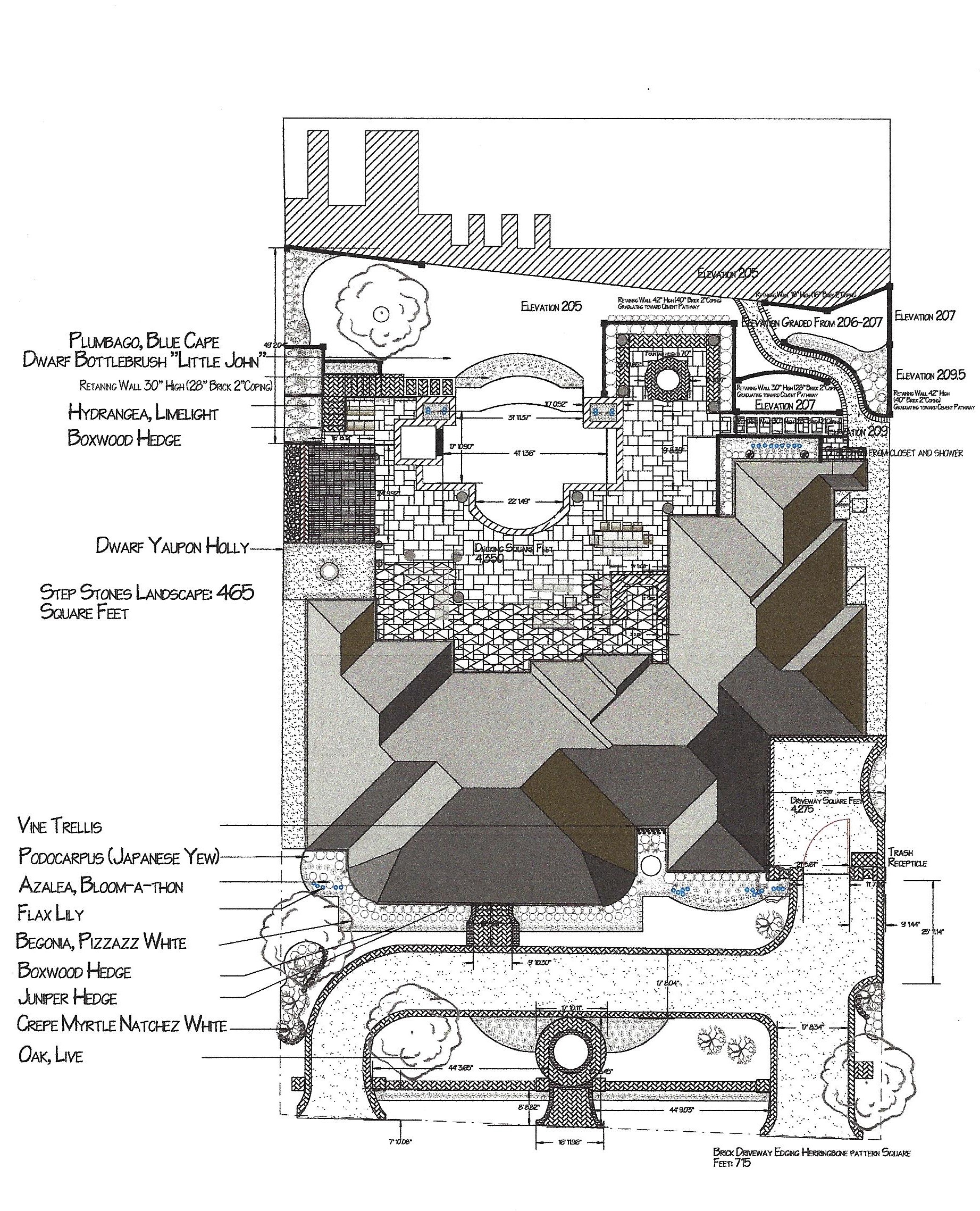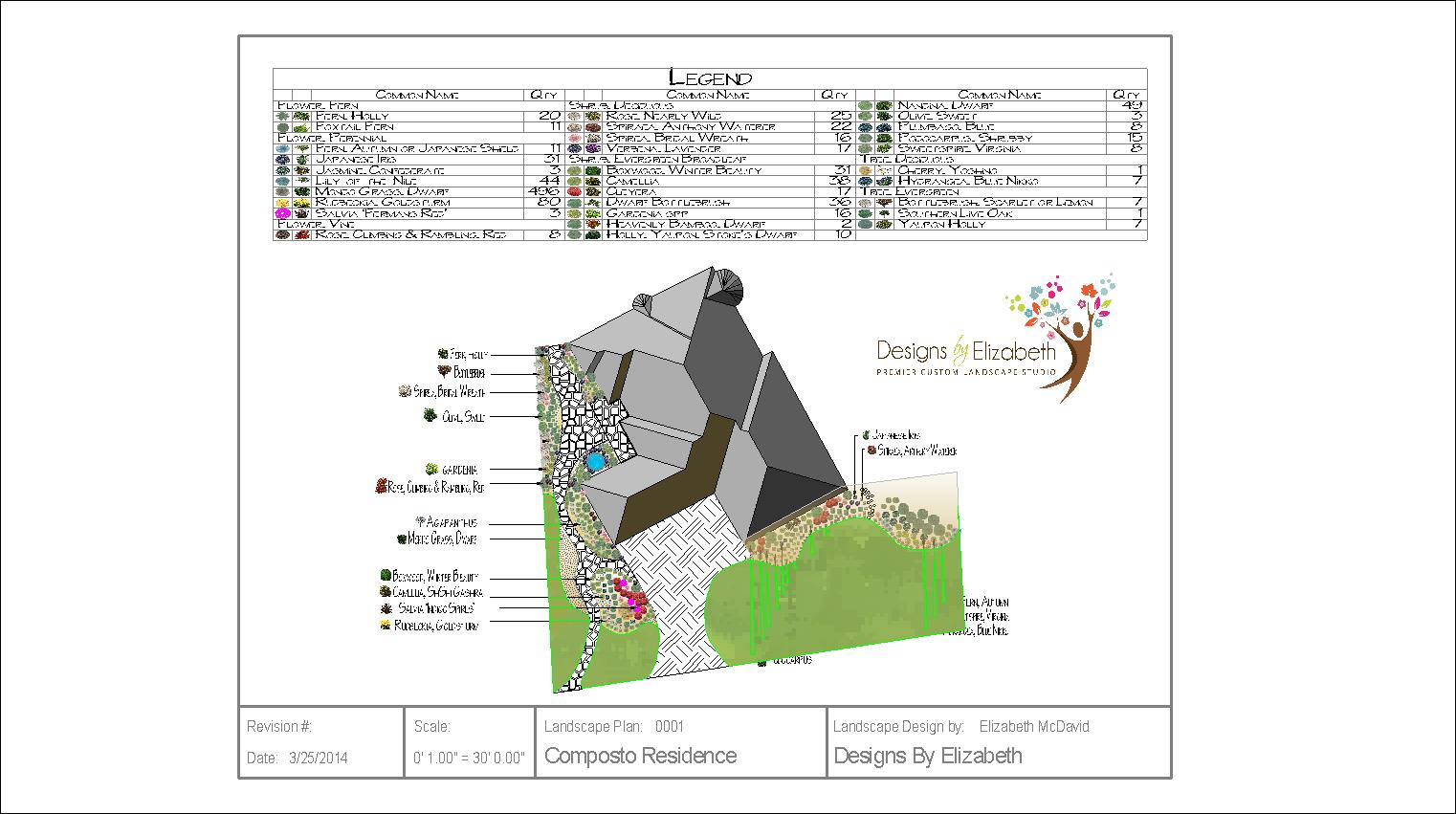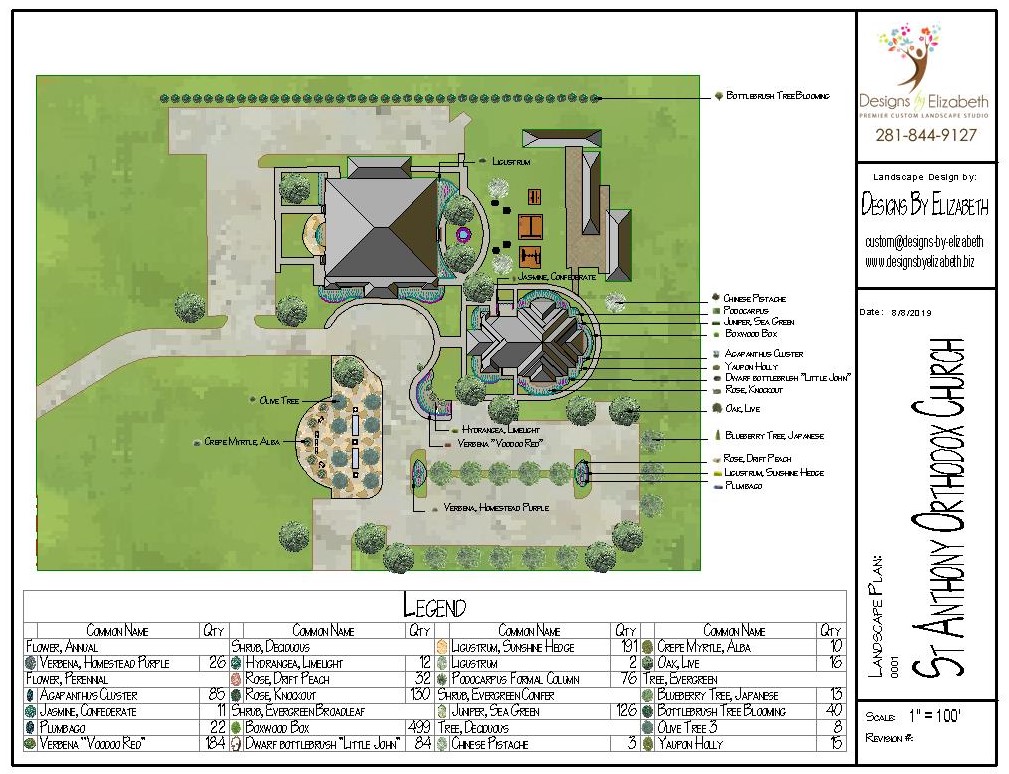 Premier Custom Landscape Designs
During your first initial visit, Elizabeth will take into account the personal use of the exterior space and evaluate the architectural property of your home. She will access your style, review the interior of your home so that it flows in a cohesive whole as and extension of your living space, go over your budget, and take into account the practical needs of the outdoor living space, as well as address future plans for the landscape. Elizabeth also pays particular attention to drainage and comes up with a detailed plan to make sure that the homeowner will not have standing water after installation. Many pictures are than taken so that, along with the homeowner's input and information, Elizabeth can create several visuals to review with her clients.
This is the most important step of our custom landscape design. Our clients understand and is part of the entire creation process. After our second meeting, Design's By Elizabeth draws the CAD and presents the client with a beautiful hardbound binder including the reconstructed visuals, CAD design, as well as, plant glossary with pictures and care guide for each plant used in the landscape. A proposal for installation is included as well at this time.
Proper and careful planning is essential for a successful landscape installation!
Starting Prices For Custom Landscape Design:
Our custom landscape designs are created with a detailed process that involves personal visits and consultation, photorealistic visuals to review and a professional CAD custom landscape design. Each premier custom landscape design comes in a hardback binder with a plant care booklet and care guide for each plant in the detailed design. Elizabeth looks over the architecture of the home, takes in to account the design of the interior to reflect a cohesive flow, examines the needs and practical uses for the exterior living space and develops a plan and design to incorporate each element into her designs. Each landscape is individualized, creative and customized. It is a priority for Designs By Elizabeth clients to know exactly what to expect when her landscapes are installed, and then be overwhelmed by the results.